good-to-know
Flying freighters for truly oversized luggage
Given they are shaped like pregnant fish or oversized whales, it's hard to believe that these transport planes can take off at all.
07.19 | Text: Monika Weiner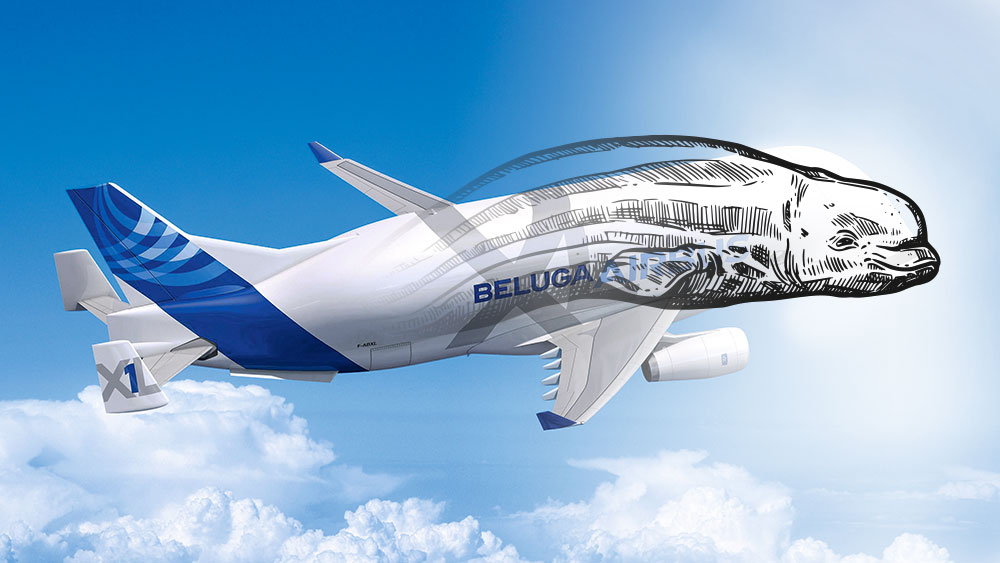 Kings of the skies
A wingspan of 88.4 m makes the AN-225 the largest aircraft in service worldwide. A wingspan of 3.2 m makes the Andean condor one of the world's biggest birds.
Antonow AN-225 Mrija
Predecessor model::
Antonow AN-124
Height:
18.2 m
Length:
84.0 m
(Wing)span:
88.4 m
Max. payload:
250 metric tons
Quantity:
1
Maiden flight:
Dec 21, 1988
Giant flying whale
The face painted on the Airbus transport plane is supposed to resemble a smiling beluga whale. The plane's characteristic shape is reminiscent of the curvature of the beluga whale's head.
Beluga XL
Predecessor model:
Beluga ST
Height:
18.9 m
Length:
63.1 m
(Wing)span:
60.3 m
Max. payload:
53 metric tons
Quantity:
1 (a total of 5 are planned)
Maiden flight:
Jul 19, 2018
Pregnant airplane
The Super Guppy is shaped like a fish that is only a few centimeters long: the guppy. Engineers christened the first model of this aircraft "Pregnant Guppy" because it reminded them of the fat abdomen of the female fish during pregnancy.
Super Guppy Turbine
Predecessor model:
Pregnant Guppy, Super Guppy
Height:
14.8 m
Length:
46.8 m
(Wing)span:
47.6 m
Max. payload:
24.5 metric tons
Quantity:
4
Maiden flight:
Aug 24, 1970
The three largest transport aircraft in comparison

Antonov AN-225 Mrija
With a cargo volume of 1,220 m³, the Mriya was developed to transport the Soviet spaceplane Buran.

Beluga XL
The second unit was completed in March 2019. It is set to take to the skies for the first time in the second quarter of 2019.

Super Guppy Turbine
The widebody cargo aircraft was mainly used for the transport of space construction parts and Airbus aircraft parts.