innovation
Big Data and AI take MTU to the next level
For the engine business in particular, digitalization offers a broad range of opportunities—and MTU is seizing them.
04.2021 | Text: Thorsten Rienth
Text:
Thorsten Rienth writes as a freelance journalist for AEROREPORT. In addition to the aerospace industry, his technical writing focuses on rail traffic and the transportation industry.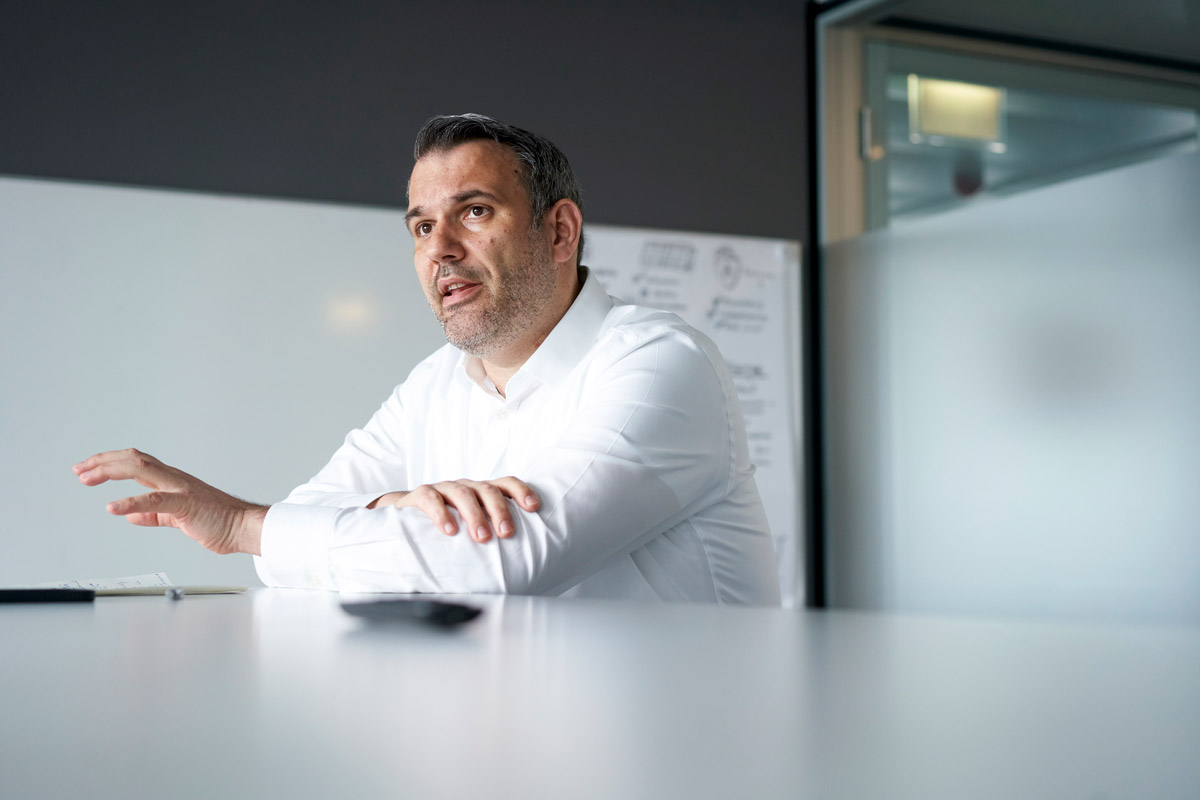 Dr. Seidenfaden, what was the moment in your life when you truly realized that digitalization is the next big thing?
Dr. Lutz Seidenfaden: A key moment was certainly my first day in Singapore, where I had moved a few years before joining MTU. At that time, "apps" were something completely new in Europe. But in this Southeast Asian city-state, people were already managing their entire lives with the applications on their smartphones. Taxis, banking, government services—practically all of everyday life was organized digitally.
Now you're back in Germany, and as Chief Information Officer (CIO) you're responsible for digitalization at MTU Aero Engines.
Seidenfaden: It's incredibly exciting work! I'm utterly fascinated by where the virtual world meets the physical, and that's exactly what happens at MTU in the development and production of engines. It's a huge challenge for me to make digitalization visible in this high-tech world.
Digital excellence meets high-tech in aviation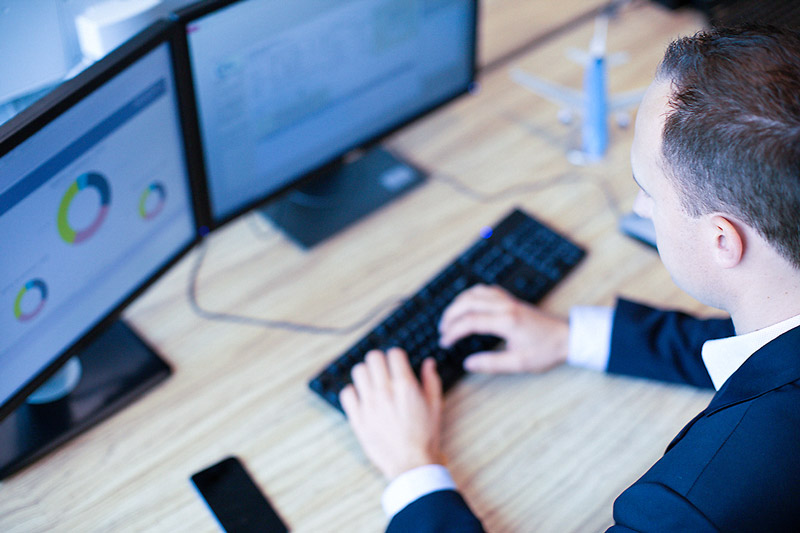 MTU stands for high-tech processes in development and manufacturing, cloud-based digital maintenance solutions, and simulations and supercomputers designed to help make future aviation emissions-free. As a high-tech company, MTU always stays on top of developments in information technology and focuses on building up in-house expert know-how on all system requirements. What makes this work so exciting? MTU simulates the future of aviation, connecting the virtual world with the physical one. On the path to emissions-free aviation, MTU demonstrates every day how its processes and products are becoming ever better, faster and more efficient, while at the same time consuming ever fewer resources. MTU offers high-tech up close—become part of this digital movement and apply now to be an IT expert.
How do you make it visible?
Seidenfaden: In the past, IT was primarily an infrastructure service. When screens needed to be replaced, IT took care of it. If networks needed to be provided, that was IT's job. Many paper-based processes have now been digitalized. We make phone calls on our laptops. Multiple people can work on the same documents at the same time from different locations and using different devices. In parallel, the company has invested enormously in computing power. This is necessary so that IT can become the company's business enabler.
What do you mean by that?
Seidenfaden: In our business, terms like big data, artificial intelligence or automation are not ends in themselves. For us, big data is like a pair of binoculars that lets us peer into a new world. Artificial intelligence is the means by which we can draw the right conclusions from what we see there. And we're using the new possibilities in automation to generate concrete added value in our manufacturing network from all this.
Could you explain in more detail?
Seidenfaden: Our production lines generate a large amount of machine data. We want to collect and evaluate this data and feed it back into the planning process. This involves, say, detecting patterns and interdependencies in the data that may be reflected in substandard component quality, which doesn't become apparent until later in the manufacturing process. If we can extract the trends in a reliable way, manufacturing engineers will have a sound basis for taking action early on. In addition, we aim to achieve complete data transparency in the supply chain. For example, which supplier delivers the best quality most reliably? What orders do we trigger, and at which volume and when, now that we can work backward based on reliable calculations of our machines' processing times? How can we apply new tools so that we can forecast customer call-offs with even more certainty? Can we predict unplanned downtime in our machinery based on machine data and avoid it through preventive maintenance? In finding the answers to these questions, digitalization is the key lever.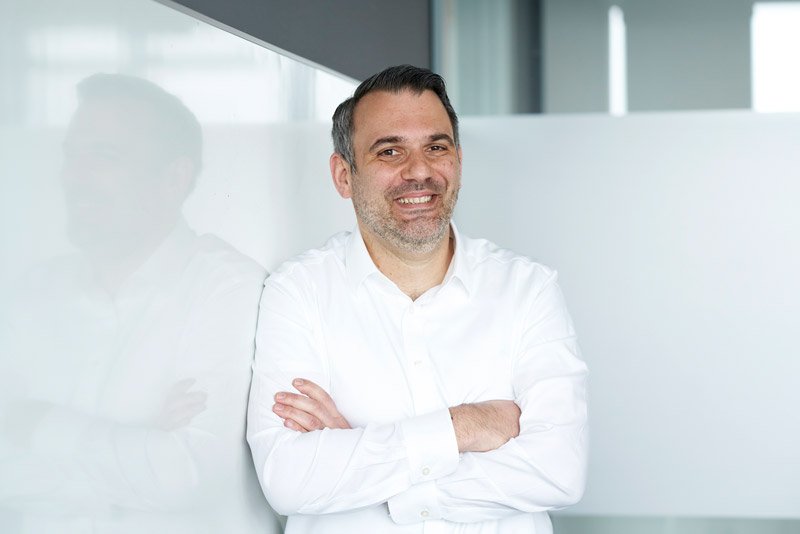 Dr. Lutz Seidenfaden studied business informatics at Georg-August-Universität Göttingen, where he also received his doctorate. For 12 years, he held various management positions at automation specialist Festo, most recently as head of information management IT services. Lutz Seidenfaden has been Senior Vice President Information Systems (CIO) at MTU Aero Engines since June 2020.
MTU offers customized maintenance and repair services. Its business model also includes integrated engine leasing with asset management. What does the digitalization strategy mean for the MRO business?
Seidenfaden: Actually, we currently see great potential for digital business enablement there. For example, at the moment we're in the process of setting up a status report system for engines that works much the way a package tracking system does. The airline will be able to check online which maintenance stage its engine is currently at, which work steps are still pending, and when it can expect delivery. This makes planning much easier! The next step is to intelligently combine this service with other MTU services, such as our engine leasing program. It's a way to help tide our customers over the repair times with a leased engine.
You already make extensive use of operational engine data with MTU's engine trend monitoring solution.
Seidenfaden: That doesn't mean that we can't improve the service. Using big data and AI, we could take it to the next level: away from individual engines and toward intelligent fleet management. When air traffic is humming, aircraft availability is the defining target. In times of crisis, the focus would be on cost optimization across the entire fleet. The larger the fleet, the more important support from artificial intelligence becomes, because the sheer volume of data simply pushes conventional tools to their limits. We can guarantee data security with state-of-the-art IT architectures.
Regardless of whether you're talking about the OEM business or the MRO business, more data does not automatically mean more benefits. How do you keep track of it all?
Seidenfaden: By approaching the matter in a structured way and not getting tangled up in the little things. In a kind of basic version, a lot of things already work via exploratory data analysis: you run algorithms on data sets in the hope that the computer will find connections that people wouldn't pick up on. But when a company like MTU has decades of expertise in the engine business, we can deploy these algorithms in a very targeted way. All the same, our engineers always take a close look to analyze and verify the results.
I'm convinced that by feeding expert knowledge into algorithms and combining them with data analysis methods, we can make considerable progress—especially in conventional engine development, for example in aerodynamics and structural mechanics.
Aren't you afraid that digitalization will one day make MTU's core business superfluous?
Seidenfaden: No. The trend toward flying is intact, and airlines will continue to require engines and the associated services. There will always be a need for people to further develop these engines and services and to maintain the engines. In this respect, digital services complement our core business with physical engines.